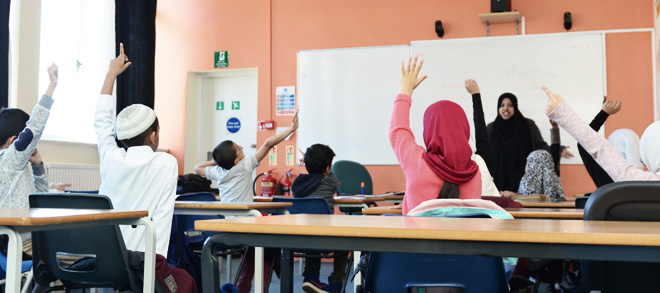 An outstanding Islamic education in our view is one that is enriching for the lives of young people and leads them to high aspirations in future studies.
In this endeavor our approach has been to develop:
Curriculum; A blend of syllabus and environment that is challenging, stimulating and inspiring.
Delivery; Trained teachers to promote outstanding learning for every student, A pool of fit for purpose resources and a conducive environment for learning.
Reporting;  Tracking of student achievement throughout the year and transmitting progress information from teachers to head teachers and parents.
Evaluation; Tailoring the teaching provisions to meet every students needs by devising  Individual Learning Plans and performing regular subject reviews for content relevance and effectiveness.