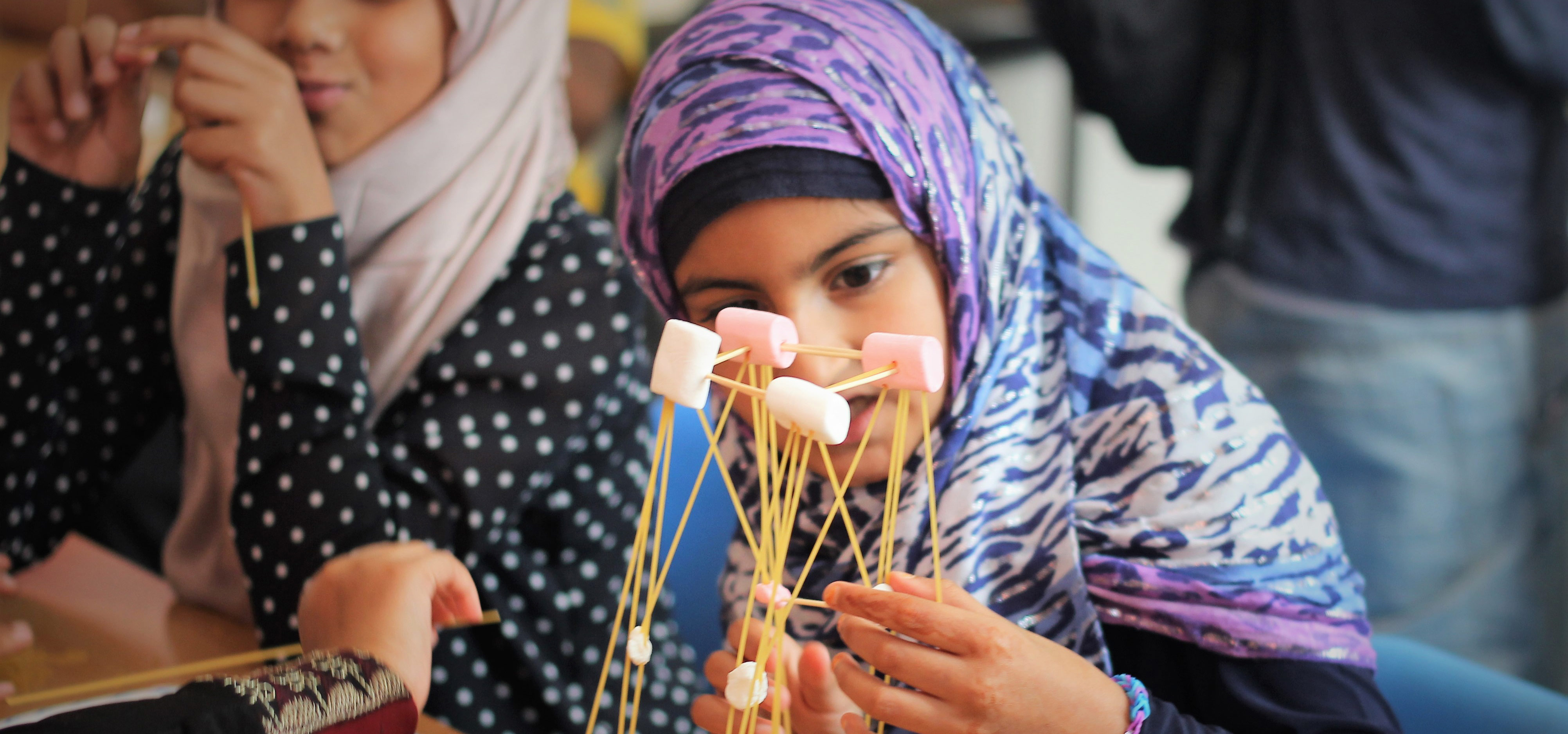 Benefits and Progression Route
Your path to a rewarding career
General requirements for working at Rashidun
Fulfil statutory personnel requirements (DBS, references etc.)

To  uphold and promote an Islamic ethos

Adherence to Rashidun's policies e.g. safeguarding, health and safety
Benefits
Rashidun Supplementary Schools is an excellent place to develop yourself if you are considering a career as a teacher or teaching assistant and whether it is in the state or independent sector at primary, secondary or early years levels.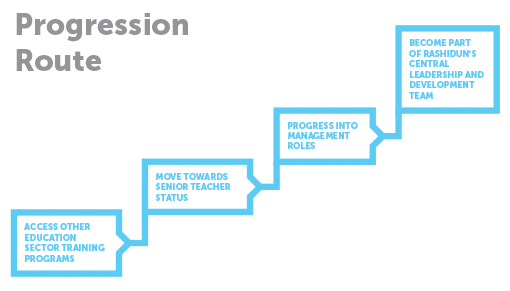 Access other education sector training programs
Experience gained from working at Rashidun can be used to access other education sector training programs or complement such training programmes e.g. QTS, Early years, SEN practitioner
Move towards senior teacher status
Become a longstanding Rashidun teacher and move towards senior teacher status: enjoy an ongoing teaching opportunity alongside your full-time career where you can benefit multiple generations of children during the tenure and also share your knowledge with junior teachers by sharing your experiences through insets and mentoring.
Progress into management roles
Progress into management roles such as deputy Head of school and head of school for a Rashidun branch. Giving you an ongoing opportunity to serve a particular community and see the fruits of Rashidun's vision as it grows.
Become part of Rashidun's central leadership and development team
Play a part in and have a say in strategy and policy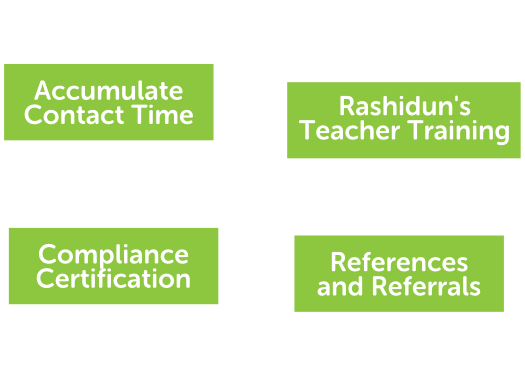 Opportunity to participate in Rashidun's enrichment and community outreach activities
Muslim Scouts

Media club

School trips

Sports activities: football academy

Community projects: help the elderly, environmental work
Get involved in other sectors with Rashidun's sister organisations
Male and female alimiyyah and higher education

Full time Islamic secondary education

Charity campaigns
Contacts and networking within the educational community