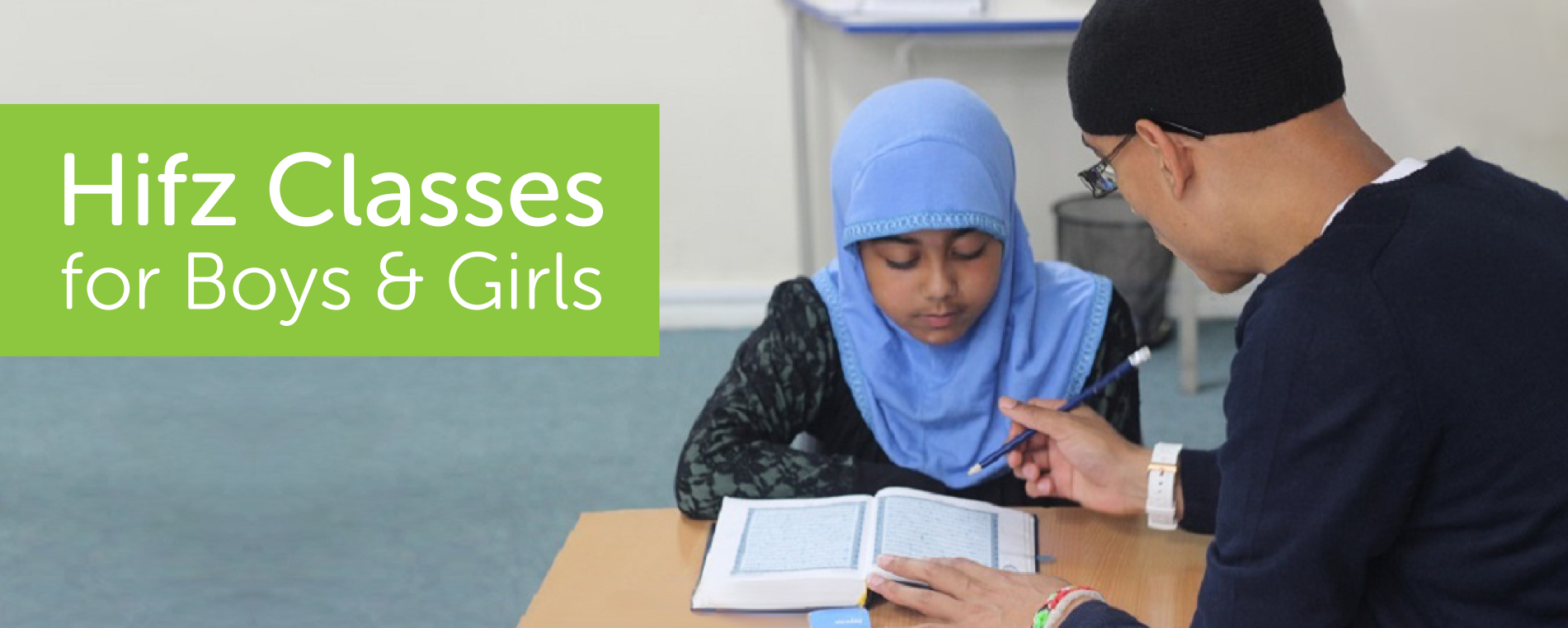 This is a comprehensive Programme for the memorisation of Qur'an including a complete Islamic Studies and Arabic curriculum catering for students who are attending full time mainstream education.
Ibn 'Amr reported that the Prophet (Sallallahu Alaihi wasallam) said:
"It will be said to the companion of the Qur'an after he has entered Paradise, 'Recite, and rise!' For every verse he recites he will rise one level (in Paradise),until he recites the last verse with him (i.e., in his memory)." (Abu Dawood)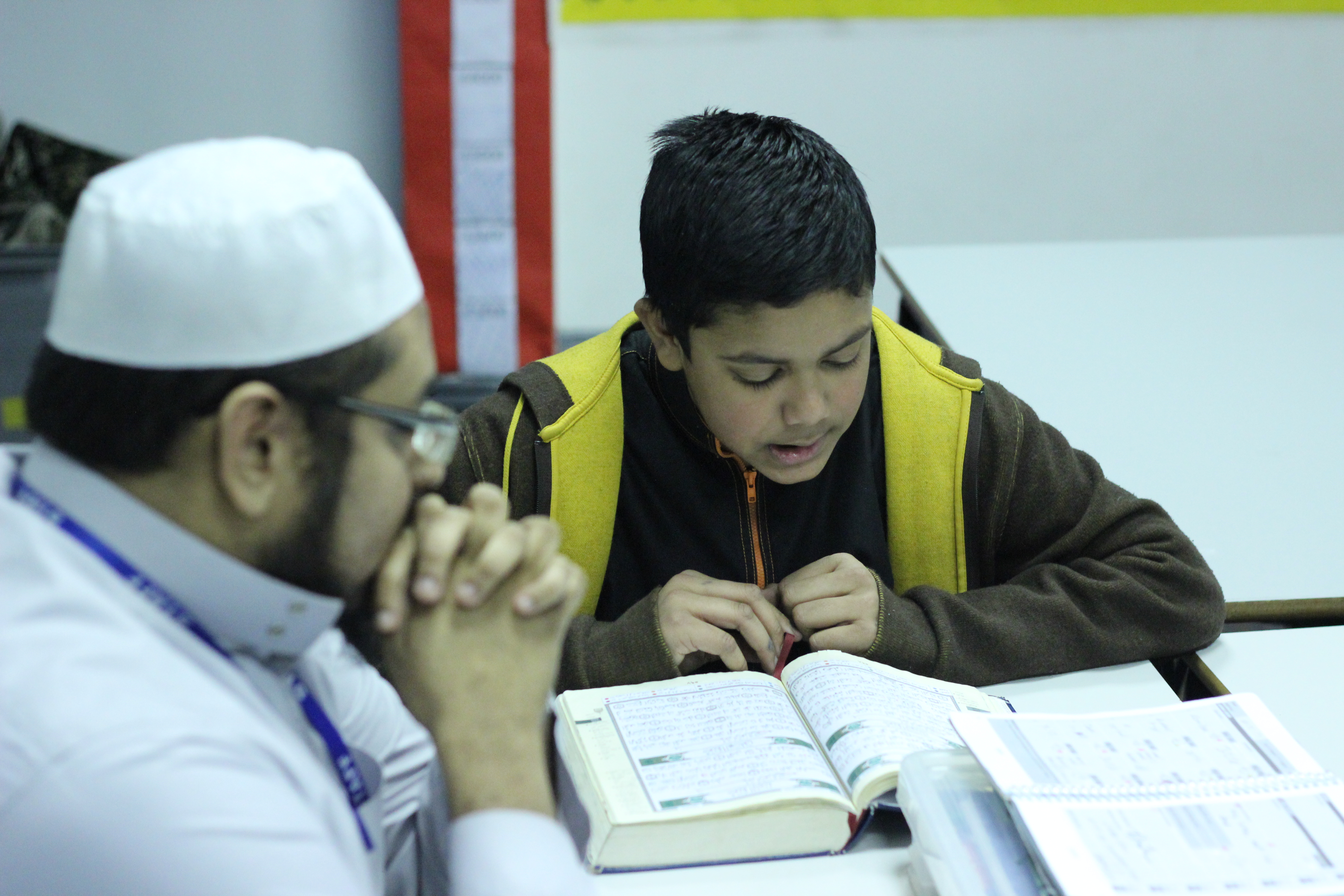 Features of the Hifz course:
Limited class size of 12 students
Broader comprehensive Islamic Studies and Arabic curriculum
Dedicated Quran Knowledge classes that are complementary to the study of Hifz
Supported learning and a mentoring with memorisation skills training sessions.
Additional out of hours learning support program via Personal visits and online platforms.
Due to the challenging nature of the regime that studying Hifz demands it is important that students, parents and teachers are all satisfied and confident that it can be adhered to successfully. It is for this reason that we have a fairly rigorous admission procedure as listed below.
Admission Procedure:
Initial application
Interview
Admission test

Recitation aptitude test
Non-controlled memorisation trial
Controlled Memorisation workshop and test

Induction for parents and students
Probation period
The weekly schedule for a hifz student is shown below:
Saturday and Sunday classes:
10.45 – 11.15am: Hifz
11.15 – 11.30am: Arabic
11.30am – 12.15pm: Break
12.15pm – 1pm: Hifz & Islamic Studies
Mon, Wed & Thurs:
5.15 – 6pm – Hifz
6pm – 6.15pm – Break
6.15 – 6.45pm – Qur'an Knowledge
6.45 – 7.30pm – Hifz
If you would like to register your interest please complete the application form below. There are currently two Hifz programmes available. One in the Whitechapel branch and the other in the Tottenham branch.